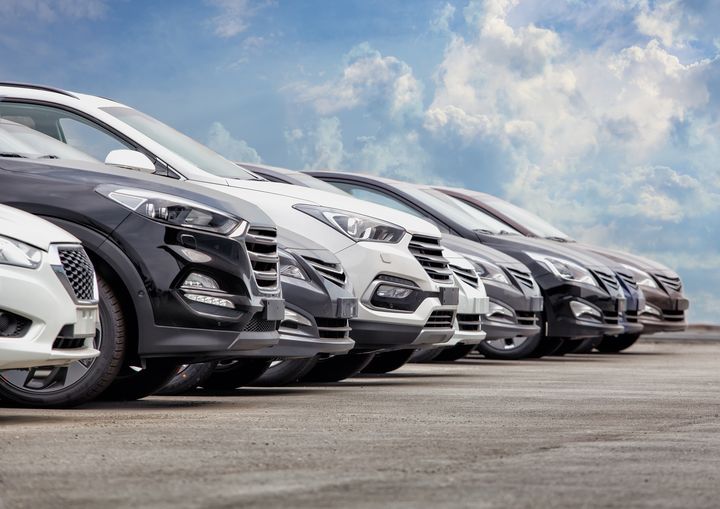 Getting a detailed inspection is a great idea when you plan to buy a used car. Vehicle inspection is a service designed to save you thousands of dollars to check for any frame damage, flood damage, and a thorough inspection of the vehicle's carfax reports and vehicle history report. Our technicians will also put the car through different tests like a test drive to make sure that the car is worth your money and give you peace of mind with your new purchase.
Our technicians at Harvest Hills Auto in Calgary are qualified individuals to give you a car pre-purchase inspection before you purchase the vehicle you are interested in. Our inspection services include a test drive and lifting your vehicle on our hydraulic lift to check for any leaks or broken parts. Doing this will ensure that both mechanical and safety is not compromised and you can enjoy your vehicles for many years to come. Many residents of Calgary and surrounding areas rely on our shop for car inspections. Give us a phone call at 403-226-9933 for more information about anything related to car pre-purchase, inspection report, or any other general questions about our vehicle.
When buying a car, truck, SUV, or van, it is important that there is nothing wrong with the vehicle. Whether it is something cosmetic, mechanical, or the overall safety condition, you want to purchase a car with no issues. It is also especially important to get the vehicle inspected if the warranty on your vehicle expired. Harvest Hills Auto in Calgary has been one of the go-to repair shops for used car pre-purchase inspection in the area. If you are in the market for vehicles from Dodge, Chrysler, Ford, GM, or any other make and model, our technicians have many years of experience with different makes. For your comfort and long-term reliability of your vehicle, we highly recommend getting this service.
Here are some reasons why you may need a used car inspection:
Buying a vehicle can be a stressful process. Different things such as frame damage and worrying about getting the best price are things that need to be considered when in the market to buy a vehicle. By bringing your vehicle to Harvest Hills Auto, you can get peace of mind that the used vehicle you are trying to purchase will best fit your needs. Here are some reasons to get a used car inspection:
Our technicians will confirm that your vehicle's equipment is all working properly.
The condition level of the car, including tire wear and the condition of the brake pads, will be checked that it is still safe to use.
Thoroughly examine to see if there are any hidden problems with the body, frame, or engine.
Conducting a diagnosis and looking at trouble codes that can reveal mechanical or electrical problems.
Assuring you that you are getting the best price for your vehicle.
Your Reliable Shop for Used Car Pre-Purchase Inspection
When you are looking for a used car, bring your car in to Harvest Hills Auto in Calgary for a used car pre-purchase inspection. Our Expert technicians will thoroughly check that you are getting the best value for your vehicle and give you the peace of mind that you are getting the best vehicle for your needs. We have a review score of 100 based on reviews from 546 satisfied customers. Reasons You Should Do Business With Us:
Transparency
Honesty
Integrity
We are Experts
Years of Experience
If you are a resident of Calgary, Alberta, Cochrane, Alberta, Okotoks, Alberta, Airdrie, Alberta, Chestermere, Alberta, or surrounding areas, bring your car to Harvest Hills Auto today. Schedule an appointment with us online or give us a call at 403-226-9933. Harvest Hills Auto - You won't be disappointed, we guarantee it.