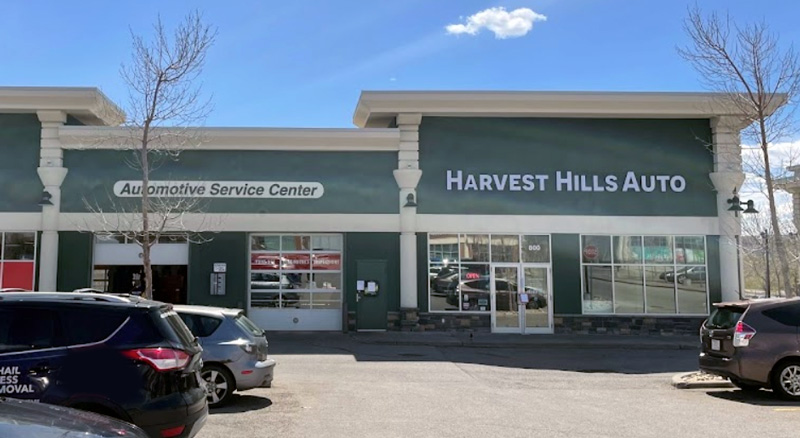 Airdrie is the fifth largest city in Alberta. Some places to visit while in Airdrie include Nose Creek Park and Iron Horse Park.
Trusted Auto Repair Shop near Airdrie
Most Airdrie residents rely on their cars to get to school, work, and a multitude of other places. When their cars need maintenance or repairs, they come to Harvest Hills Auto in Calgary. To get to Harvest Hills Auto from Airdrie, head east on 1 Ave NE toward Bowers Street NE. Turn right onto Edmonton Trail NE, then take the ramp onto AB-2 S. Take exit 266, then keep right at the fork and merge onto 96 Ave NE. Turn left onto Aurora Park Drive, then turn right. Turn left, and our shop will be on the right at 9650 Harvest Hills Boulevard N.
Our technicians have decades of combined experience and are experts in all things auto repair. Here are some reasons why you should choose Harvest Hills Auto in Calgary:
If your vehicle is 12 years old or newer with 250,000 kms or less, you can be approved for an auto repair loan through our shop for up to $10,000.
We offer a 12 month/20,000 km warranty on all auto parts and labor services.
We have a free roadside assistance service.
We have five-star reviews from over 400 satisfied customers.
If you are an Airdrie resident, don't hesitate to schedule an appointment with Harvest Hills Auto in Calgary today. You can do so online or give us a call at 403-226-9933.