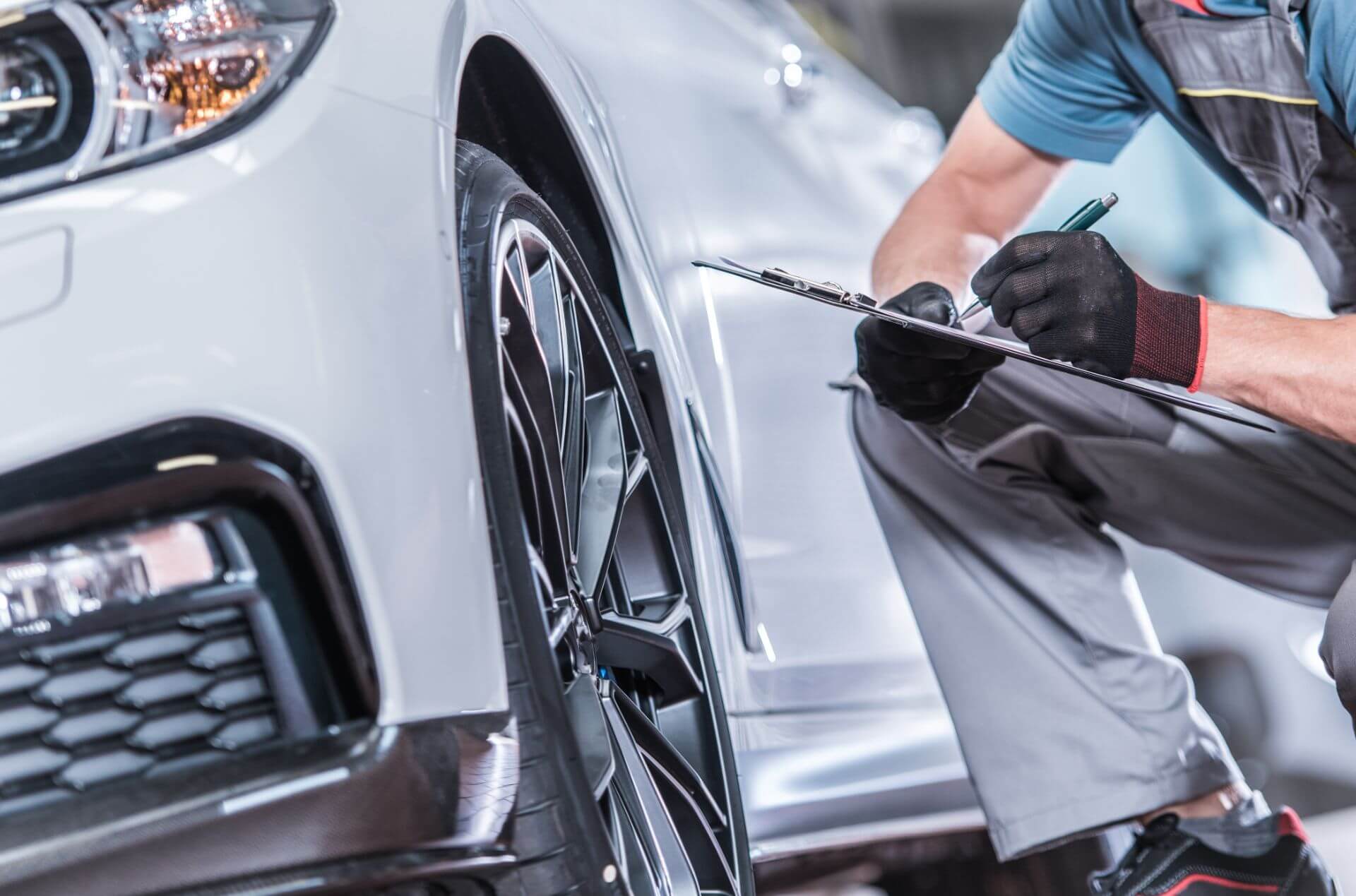 If you are thinking of buying or recently bought a used car, thinking of driving a car that you haven't used in a couple of years, or moving to a new location and bringing your car with you, you may need to bring your vehicle in for an inspection. There are several types of inspections depending on your situation, and for all types of inspections, Harvest Hills Auto is here to help. We are a designated inspection facility and can perform any type of inspection your vehicle needs. We've inspected vehicles from Dodge, Chrysler, Ford, GM, and most other car makes. Some types of car inspections include:
Pre-purchase (used) vehicle inspection: If you are thinking of buying a used car, having the vehicle inspected before you make a purchase is a good idea. Our skilled technicians at Harvest Hills Auto can perform an inspection. This usually consists of a road test to assess suspension and engine performance. We will also perform a full evaluation of the vehicle in question and all related systems that comprise it to see if the car needs additional repairs, such as scheduled maintenance, tune-ups, fuel system repair, and ignition system repair.
Brake and lamp station: If your vehicle has been off the road for several years, you may need a complete brake and light inspection to ensure that these basic safety systems are working well enough to get it safely back on the road.
State inspections: Every year, millions of motor vehicles across the country go through state inspections in their home states. Checking the inspection sticker on your windshield is important for finding the date your vehicle is due. A state inspection station will perform an emission test and safety inspection to ensure that the vehicle is safe to drive.
Other services we at Harvest Hills Auto in Alberta can perform for your vehicle include:
Inspect and replace starters: If your vehicle won't start even after jumpstarting it, there may be a problem with your starter. The starter is a crucial component of your vehicle, so it is important to get the issue resolved by our trusted technicians at Harvest Hills Auto.
Safety beacon and LED lighting: These lights are installed on industrial vehicles and machinery to increase the visibility of these vehicles, draw attention to hazardous conditions in industrial facilities, and alert employees and the public of emergencies.
Your Reliable Shop for Car Inspection Station
If your state requires that you get your vehicle inspected, do not hesitate to bring your car or truck right into Harvest Hills Auto in Calgary today. Our highly skilled service technicians recognize the source of your auto problems and use the most up-to-date tools as well as modern technology to quickly evaluate the trouble with your car. We have decades of combined experience and have a dedication to customer service.
Here are some reasons you should choose us:
Transparency
Honesty
Integrity
We are Experts
Years of Experience
Do not disregard any problems with your car! Bring it to our experts at Harvest Hills Auto in Calgary, AB. Arrange a visit with us online or give us a phone call at 403-226-9933. Harvest Hills Auto: Where you can count on reliable, expert service every time.